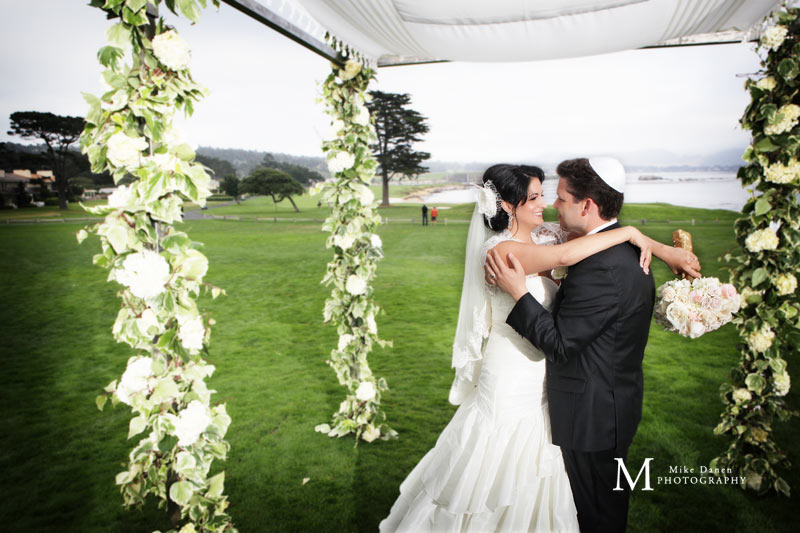 The Lodge and Beach Club at Pebble Beach is one of the most beautiful wedding venues anywhere. The service is impeccable. Add to that all the gorgeous details that Lee and Gideon designed for their wedding day, and I can't say enough. It was epic.
Love was everywhere! The people, the culture and traditions, the food, drinks, the views- the experience was amazing. Everything was perfect, from Lee's stunning Maggie Sottero designer dress, to her chic Manolo Blahnik's. The wedding cake by the fabulous Marina Sousa of Just Cake was so elegant and tasty. As ever, it was a pleasure working with Steve and Ann at Steve Ezzo Entertainment. Their band, Steve Ezzo & The Monterey Bay All-Stars, absolutely Rocked the reception, and Steve Ezzo is always an accomplished Master of Ceremony.
Thanks so much for having me guys, it was a pleasure!
Happy Monday!
~Mike