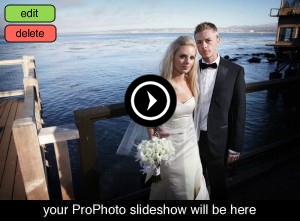 Hi, I'm Mike Danen, a wedding photographer & filmmaker in the San Francisco and Monterey bay areas of Northern California, documenting weddings and events locally and at destinations worldwide. I create dramatic images and capture the fun, joy, tears, and excitement of your wedding day. It's my job to make you look good! I love clients who  like to have fun and want to make cool images, and I love weddings- I have photographed and filmed over 700!
My approach to every wedding is to tell your story in a fun, fresh way that reflects your unique personality and style. I work with a sense of wonder, discreetly capturing all the real, unscripted, unforgettable moments. I also know that details matter—your dress, shoes, flowers, jewelry, friends, family etc. I get that, and provide a complete documentation of your wedding day.
Click here to see some of my latest work.
This site features samples of my imagery. I'll also discuss photography, and share ideas that could make your wedding planning process easier. Take your time so that you can get a sense of who I am, and my style. Stay a while, bookmark my site, and leave a comment. I love hearing from you, and hope that you enjoy what you see!
Here are some of the beautiful wedding locations that Mike Danen has photographed and filmed weddings in Northern California:
San Francisco Bay Area Weddings
City Club of San Francisco www.cityclubsf.com
Asian Art Museum www.asianart.org/rentthemuseum.htm
Clift Hotel www.clifthotel.com
Conservatory of Flowers www.conservatoryofflowers.org
The Fairmont San Francisco www.fairmont.com/sanfrancisco
Ferry Building www.ferrybuildingmarketplace.com
The Golden Gate Club www.presidio.gov
Four Seasons Hotel San Francisco www.fourseasons.com
Hamlin Mansion www.parties-sf.com
The Flood Mansion www.floodmansion.org
Legion of Honor www.legionofhonor.famsf.org/about/wedding-private-event-rental-spaces
Mandarin Oriental www.mandarinoriental.com
Mark Hopkins www.markhopkins.net
The Palace Hotel www.sfpalace.com
The Regency www.regencycentersf.com
Ritz-Carlton San Francisco www.ritzcarlton.com
San Francisco Museum of Modern Art www.sfmoma.org/about/facility_rentals
Westin St. Francis www.westinstfrancis.com
Kohl Mansion www.kohl-mansion.com
Sofitel Hotel www.sofitel.com
Ruby Hill Golf Club www.rubyhill.com
The Ritz Carlton Halfmoon Bay www.ritzcarlton.com
The Dunsmuir House http://www.dunsmuir-hellman.org/
Claremont Hotel and Spa http://http://www.fairmont.com/claremont-berkeley//
Monterey, Carmel and Santa Cruz Weddings
Kennolyn www.kennolyn.com
Pema Osel Ling www.polmountainretreat.com/weddings.aspx
Hollins House at Pasattiempo www.thehollinshouse.com/
Chaminade Resort and Spa www.chaminade.com/
Seascape Resort www.seascaperesort.com
The InterContinental The Clement Hotel Monterey http://www.ichotelsgroup.com/intercontinental/en/gb/locations/monterey-clement
Monterey Plaza Hotel & Spa www.montereyplazahotel.com/
Mission Ranch http://www.missionranchcarmel.com/
Bernardus Lodge & Winery www.bernardus.com
Carmel Valley Ranch carmelvalleyranch.com
The Highlands Inn www.highlandsinn.hyatt.com
The Holman Ranch www.holmanranch.com
Ventana Inn www.ventanainn.com
The Cocoanut Grove www.cocoanutgrovesantacruz.com
Inn at Spanish Bay and Lodge at Pebble Beach www.pebblebeach.com
Bargetto Winery www.bargetto.com/meet.shtml
Tehama Golf Club http://www.tehamagolfclub.com/
The Perry House http://www.perryhousemonterey.com/
Los Gatos Weddings
Los Gatos Opera House www.operahouseeventsite.com,
Byington Winery www.byington.com,
Nestldown www.nestldown.com
The Toll House www.tollhousehotel.com/
San Jose Weddings
Villa Ragusa www.villaragusa.com/
Palmdale Estates www.palmdaleestates.com
Clos La Chance www.closlachance.com
Guglielmo Winery www.guglielmowinery.com
Thomas Fogarty Winery www.fogartywinery.com
Wente Vineyards www.wentevineyards.com
The Ranch Golf Club www.theranchgc.com
Dolce Hayes Mansion www.hayesmansion.dolce.com
The Fairmont San Jose www.fairmont.com/sanjose
Silver Creek Valley Country Club www.scvcc.com
Saratoga Weddings
The Mountain Winery www.mountainwinery.com
Villa Montalvo www.villamontalvo.org
Napa Valley & Sonoma Weddings
Cline Cellars www.clinecellars.com/
Auberge du Soleil www.aubergedusoleil.com
Beltane Ranch www.beltaneranch.com
Calistoga Ranch www.calistogaranch.com
Hans Fahden Vineyards www.hansfahden.com
Meadowood www.meadowood.com
Viansa Winery www.viansa.com
The Vintage Estate www.vintageestate.com/
Villagio www.villagio.com